Training during a Pandemic – Alex Amiri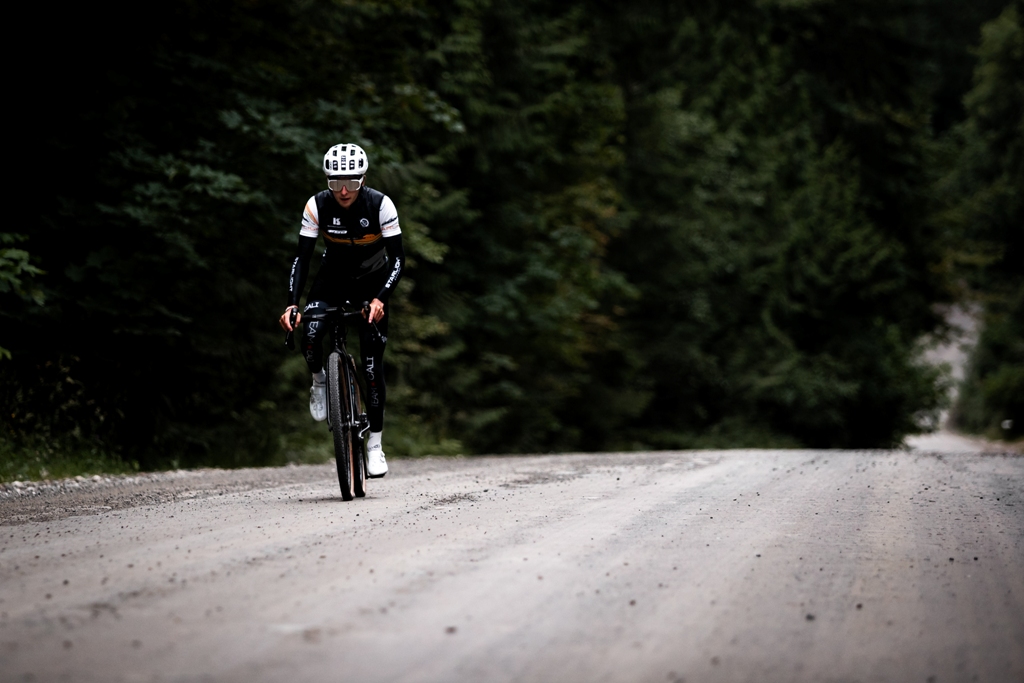 PCC cyclists have had a challenging few months. The pandemic forced many to train indoors, some faced lockdown after travelling out of the country or province and now it is safe to cycle outdoors this has to be in small groups. In the first of the series – Training during a Pandemic – we asked PCC cyclists how they have been coping and what has kept them motivated. We start with Alex Amiri from Team California. 
Lately things have been chaotic, with COVID-19, the cancellation of the 2020 NA cycling calendar, travel bans, and many other complications, finding ways to stay self motivated can become difficult for some people.
This is a journey through my time with training during the pandemic. It starts back in March, after pre-season training in Tucson, to heading home early and being quarantined to my house for two weeks, all the way to the present day and what I am doing now.
In Tucson I was able to get in the quality training needed to perform at a high level in North America, things were going great on the bike, all the while the situation was rapidly deteriorating in Europe, Asia, and unknowingly at the time, in the North America as well.
From warm sunny days in Arizona, to hearing Justin Trudeau telling all Canadians to come home. On such short notice this was a bit of a shock. It was grey and rainy for the whole two weeks of my quarantine. During this, I was not allowed to leave the house. That meant lots of time on the trainer. For some, this is a non-issue. For me, this was a hard adjustment, and mentally it was tough. Things were still uncertain for the 2020 race season, so motivation to turn myself inside out on the trainer was nonexistent.
Coming into April post quarantine I was excited to finally get back outside and on the road. Rain or shine, I was getting out on the bike for my own sanity. While this was great, the two weeks on the trainer took its toll. Physically, I had lost the fitness I gained in Arizona. Mentally, I lost some of the drive to keep up with the prescribed training. Thanks to my team, Team California, I was able to have a major shift in perspective, understanding that I am not alone. And thanks to my coach, we were able to formulate a plan to maintain and build fitness in a way that I could enjoy, and I was committed to the long road ahead, regardless of what the racing season might look like.
Throughout the month of March, my focus had shifted from high intensity back to the off-season style of training. This was a still a major adjustment, going into May and the "start" of the racing season.
May brought more favourable weather, but it also brought the bad news of our 2020 race calendar being all but cancelled. While the month started with the Virtual Redlands Bicycle Classic, it ended with lots of time spent on the Gravel bike, as well as the TT bike. The goal was to build the base fitness, without too much thought towards building the high-end power sustainability. This allowed a lot of time to explore the roads less traveled. It allowed opportunity to keep things interesting, from 8-hour gravel epics, to 4-hour rides on the TT bike to find comfort in the aero position. Towards the end of the month, I was feeling refreshed.
June meant summer. With that came earlier sunrises, and later sunsets. That greatly affected the amount of riding I was doing. Finishing May with 90 hours of riding in the legs led to a big boost in fitness, and in turn, a morale boost. Feel-good do-good right? It was a refreshing feeling having the freedom to ride to my hearts content, keeping in mind that racing will eventually happen, even if it is eight months away. This became the perfect time to push my limits. Without pushing limits, its hard to find areas to improve on, making it difficult to formulate realistic cycling goals. The last time I had really "pushed" my limit was in 2017. The big training loads, for me, help me build my self awareness on and off the bike. Teaching me what I can and cannot handle. This began one of my biggest months of training, logging 108 hours on the bike.
The last week of June was a solo 37 hour training block over the course of eight days, with one day off (the second day). The beginning of the week was rough, coming off the Virtual Joe Martin Stage Race and heading into a training week like this was a shock to the system. After the rest day began six days of training totaling 30 hours and 900 km. Feeling terrible on day one was a bad sign, but I was committed. You are not always going to feel amazing on the bike, and what I found was that as the week went on, and the hours and km's started adding up, I started feeling better and better. By the end of the week I felt like I had just had an easy week. I felt great. I learned I can handle a big training load like that, and I learned just how hard I can push myself with that much time on the bike all at once.
Now going into July, I've started with an actual easy week. With the last months weighing on my mind it became abundantly clear that nothing lasts forever. If you're up, you'll come down. If you go down, you will come back up.  Cycling is a tough sport, everyone has a different journey, and everyone develops and goes through these highs and lows at a different rate. Mentally you need to find what drives you, on and off the bike. A big fault many cyclists struggle with is feeling vulnerable. If you feel vulnerable, you're out of your comfort zone, and in the gain zone. So embrace it, and just keep pedalling.
https://pacificcyclingcentre.ca/wp-content/uploads/2020/07/Alex-Amiri-Gravel-Ride-Mill-Bay-July-1-2020.-Photo-by-Jay-Wallace-jaybwallace@gmail.com-0407-Copy.jpg
683
1024
Louise Hodgson-Jones
https://pacificcyclingcentre.ca/wp-content/uploads/2019/12/logo-color-300x62.png
Louise Hodgson-Jones
2020-07-07 13:58:21
2020-07-07 13:58:21
Training during a Pandemic – Alex Amiri