February camp held in cold conditions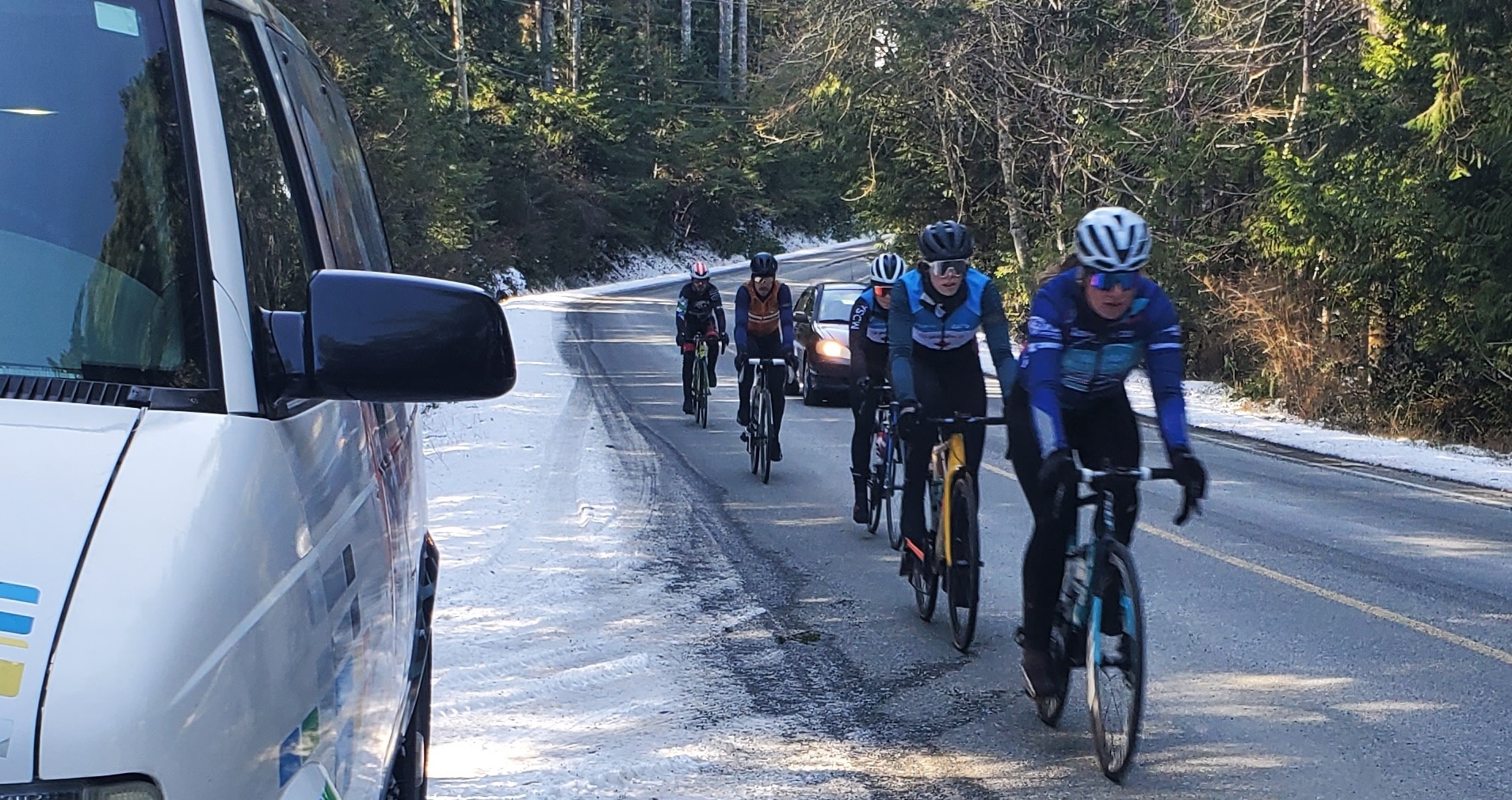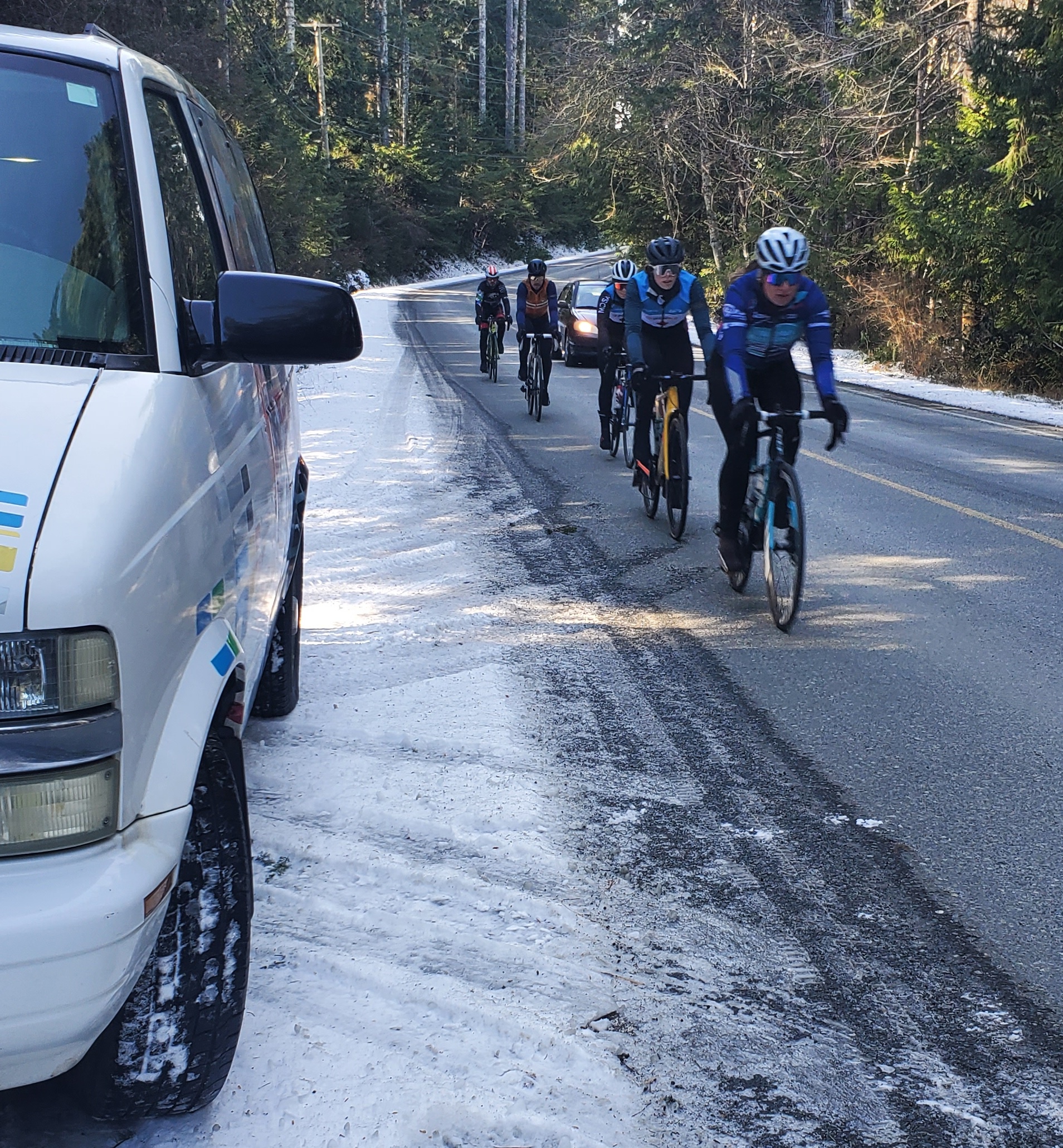 PCC held its pre-season training camp last weekend in Victoria in unseasonably cold, wintery weather. But it proved to be perfect mental and physical preparation for the spring race season.
Snow arrived on the first day of the camp and so instead of an endurance ride, Coach Houshang Amiri changed it to a trainer session. "This was going to help us build our aerobic capacity, as well as our attacking intensity and sustained power that could closely simulate some of the energy systems we'll be using in our spring opening races in March." said PCC athlete Amiel Flett-Brown.
The second day was in the saddle with a focus on endurance and climbing techniques. This was done on some of the hills at the Metchosin road race course. "We had a few steady laps, feeling the steeper gradients and working on pedaling technique as well as descending skills," said Flett-Brown.
The last two days featured long endurance rides that included sprints and pace line work. "We maximized volume as well as touched on the energy systems that we'll be leaning on come race day with a few two-up team time trials," added Flett-Brown.
The cold weather offered up some challenges for the riders and with the intensity of the endurance rides it was important to be well fuelled. Sponsor Gruppo Nutrition provided some Ride formula for the camp which kept the riders' energy levels topped up. "The 65 grams of carbohydrates coming from a mix of maltodextrin, fructose and dextrose gives us the perfect ratios for long days when we mix in intensity to our training. The formula also contains electrolytes and a small amount of protein to help us stay hydrated and hit our macronutrient goals throughout the day," said Flett-Brown.
PCC athletes will be competing in some spring races starting with the Thunderbird Road Race on March 5 and the Wix Brown Circuit Race on March 11, both in Langley, BC. Five PCC athletes will also be racing in Tucson, AZ.
https://pacificcyclingcentre.ca/wp-content/uploads/2023/03/PCC-Feb-camp-Cropped.jpg
1010
1908
Louise Hodgson-Jones
https://pacificcyclingcentre.ca/wp-content/uploads/2019/12/logo-color-300x62.png
Louise Hodgson-Jones
2023-03-02 14:05:21
2023-03-02 14:05:21
February camp held in cold conditions