Successful 94 Forward U23 Endurance Camp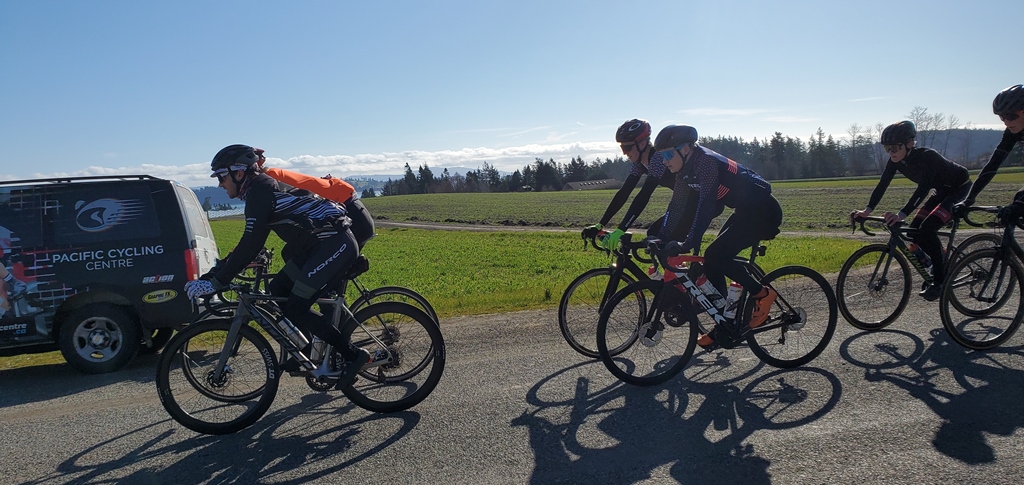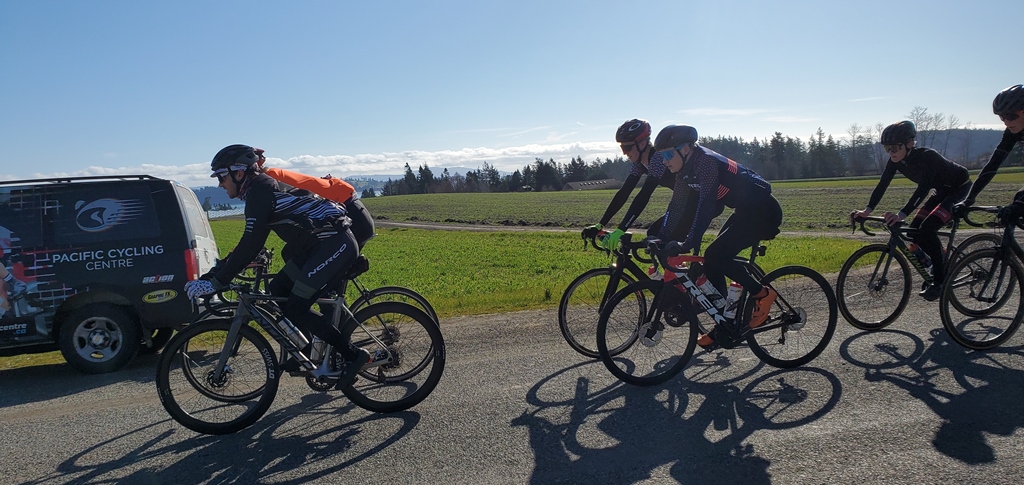 Pacific Cycling Centre recently completed a successful training / education U23 road endurance base camp with one day sessions held on three consecutive weekends – February 26, March 6, and 12.
The camp was a pilot project with the objective of introducing elite level programming coaching services to U23 athletes, while exploring opportunities on how to work with local organizations within the community.
This camp was fully funded by 94 Forward with Tripleshot Cycling handling the administration and inviting riders to the camp.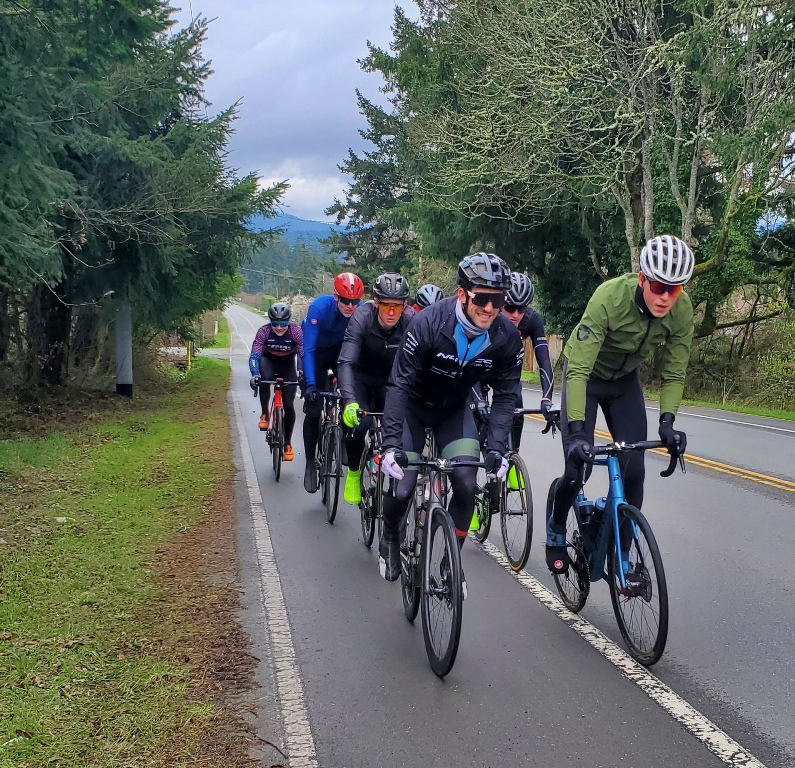 The day-to-day management, training, and programs were led and delivered by Houshang Amiri, Pacific Cycling Centre Head Coach, assisted by Olympian Peter Disera 
Nine riders attended the camp, which created an opportunity and knowledge base for U23 cyclists with goals of attaining national team status. Participants were provided with basic tools which were utilized with the objective of improving their overall performance.
Key road cycling race skills were covered including climbing, individual time trial, team time trial, pace line technique, and sprinting and sprint lead out. These skills were explained and practised during the road training (practical) sessions. The sessions were fully supported with nutrition supplied by Gruppo Nutrition.
The riders met at Commonwealth Pool in Victoria, the home of 94 Forward and Pacific Cycling Centre. A three-four-hour training ride was preceded by a short presentation and then followed by lunch at Kattia's Kitchen Café at Saanich Commonwealth Place.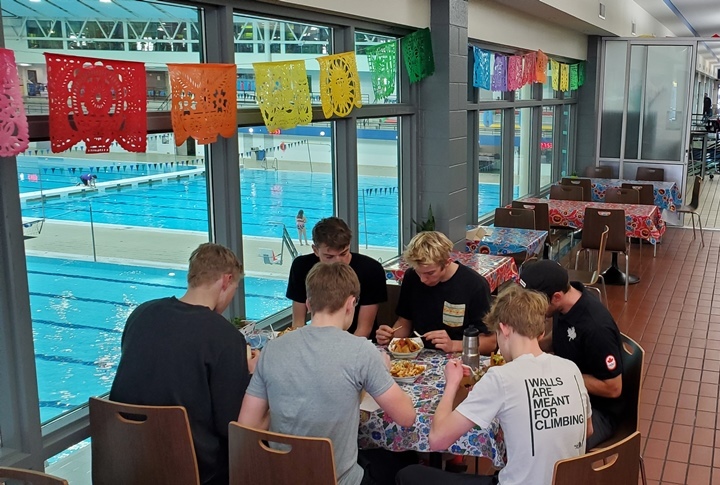 In the afternoon there was a training, endurance knowledge presentation by Houshang Amiri, including guest speakers Olympians Peter Disera, Jay Lamoureux and John McMillan President of 94 Forward.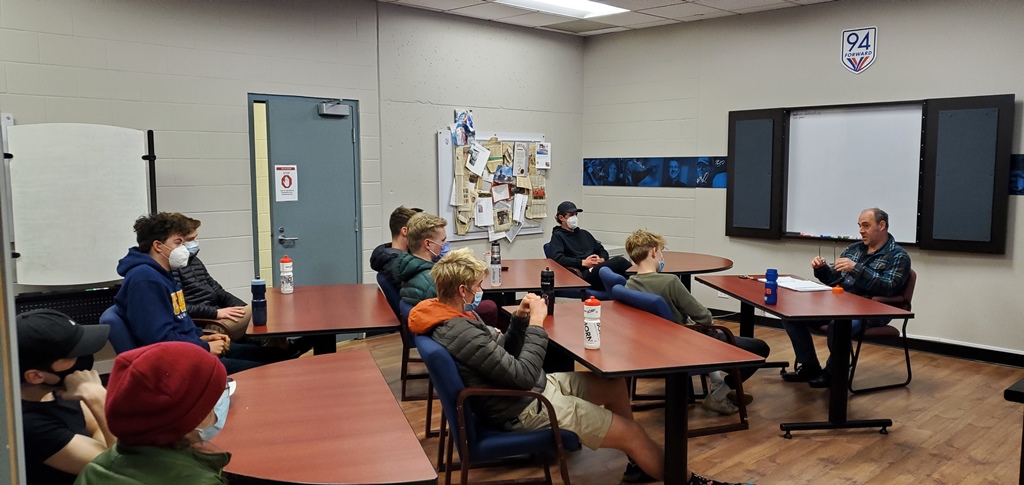 "This was a great opportunity for the athletes not only to experience an elite level of coaching, but also to collaborate with community organizations, "says, Houshang Amiri.
Pacific Cycling Centre (PCC) was established in 2009 after the disestablishment of the National Cycling Centre (1998-2009), which was a legacy of the 1994 Victoria Commonwealth Games. PCC offers many elite, performance-based programs as well as development and training camps working in and for our community. We work Canada-wide assisting with coach education / athlete development, and since 2010 have introduced an online coaching system working globally with athletes. We have advanced many athletes to National and professional teams many of whom now work as community leaders and coaches.
https://pacificcyclingcentre.ca/wp-content/uploads/2022/03/March-6-camp_Ride-1.jpg
485
1024
Louise Hodgson-Jones
https://pacificcyclingcentre.ca/wp-content/uploads/2019/12/logo-color-300x62.png
Louise Hodgson-Jones
2022-03-22 14:45:45
2022-03-22 14:47:11
Successful 94 Forward U23 Endurance Camp