Training during a Pandemic – Keisha Besler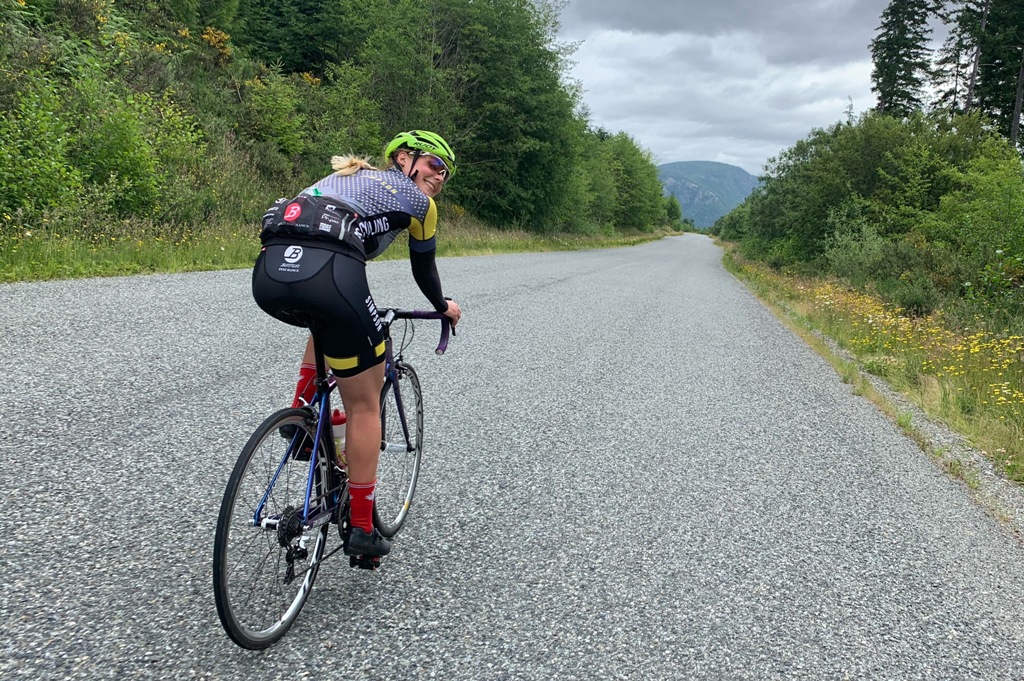 Another PCC athlete shares her experience on training during the pandemic. For Keisha Besler it was also having to adapt to a different training regime – switching from triathlon to cycling. 
This year has been a big year of change. For me change started in January when I made a big and difficult decision to switch from triathlon, a sport I loved, and had been competing in for nine years, to cycling. I love triathlon, but I wasn't happy competing anymore. The first few weeks were the hardest mentally as I was questioning if I had made the right decision and figuring out how to define myself as an athlete.  I was afraid that I had in some way just "given up" on my dreams and goals as a triathlete.  Thankfully, I was surrounded by amazing people who helped me look at it differently.  I was reminded that my path as an athlete, or in life, isn't going to be a straight line and this was just one of the many zig zags towards where I would end up.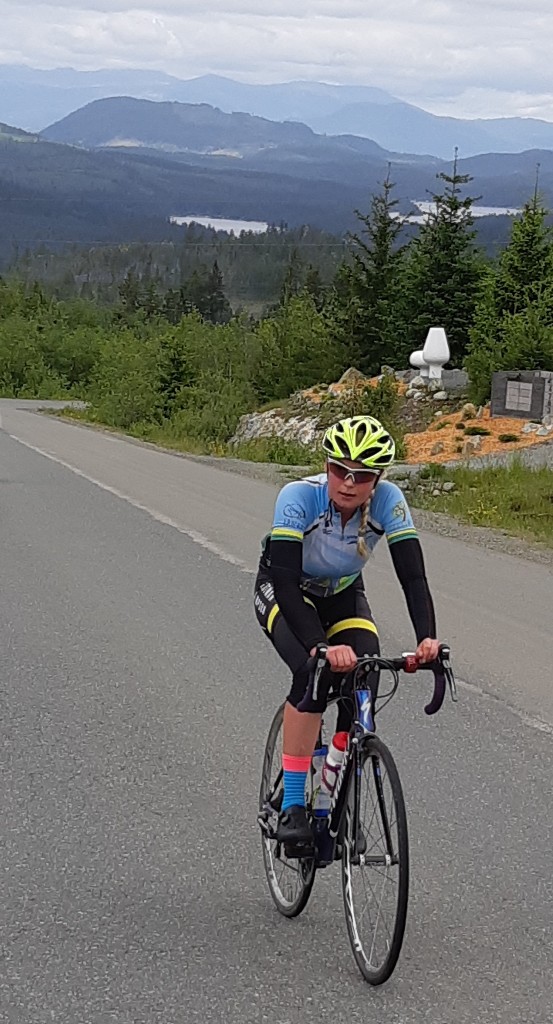 January and February were spent learning all things cycling and getting used to the training. I had also dropped my job working at a grocery store and started a new job at a boarding kennel which I was loving. Early March I was getting ready to do my first race as a cyclist but unfortunately, that's when COVID-19 become a major concern and races were being canceled. I ended up going back to the grocery store and getting used too all the new protocols and changes. Slowly the new rules such as staying six feet apart, extra cleaning, and training on your own became more normal.
Although disappointed at not being able to compete in my first race season as a cyclist I was able to put more focus on my training as I wasn't working as much as I was before. I took this as an opportunity to get stronger and build up my tolerance of being on a bike for hours at a time. Three hours used to feel long for me and now it seems very normal. Not only that but many other things that coach Houshang Amiri has been working on have improved. I have slowly been getting better and that's been one of my biggest motivators throughout this crazy experience.
I have been incredibly lucky to have my sister, Micaiah, as a training partner throughout the pandemic. Though we don't ride together all the time, she's helped make more then a few rides feel a bit better than if I had been alone, especially for those cold, wet, and gross ones in the early months.
The past few warmer months I have really been able to explore Victoria and more of the island by bike than ever before. I am having a blast riding my bike for hours on end exploring new, beautiful routes. With restrictions relaxing I have been able to go on a couple of rides with other people which is something I had missed. My biggest ride was with a friend just recently. We started from home, rode through Jordan River, Port Renfrew, Cowichan Lake, and finally ended in Duncan. It was a seven hour ride and we were both proud about completing it as it was the longest ride for both of us. I am happy to say that I no longer feel weird calling myself a cyclist and I am so looking forward to all the new experiences of just racing my bike.
https://pacificcyclingcentre.ca/wp-content/uploads/2020/07/Keisha-Copy.jpeg
681
1024
Louise Hodgson-Jones
https://pacificcyclingcentre.ca/wp-content/uploads/2019/12/logo-color-300x62.png
Louise Hodgson-Jones
2020-07-10 15:09:13
2020-07-10 15:09:13
Training during a Pandemic – Keisha Besler